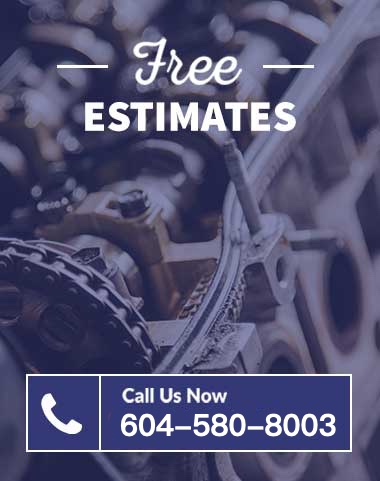 Accidents happen. The first thing you need to do after being in an accident is to collect the information of all parties involved. You then need to contact ICBC to begin the process.
Find out how to report a claim and what information you need to have beforehand. You can report a claim online or by phone, 24 hours a day, seven days a week.
Watch the video below for a complete and detailed process of how to manage your claim process. You can also check out ICBC's site for more information on reporting and proceeding with the claim and repair process.
Before You Report a Claim
You'll need:
The licence plate number of each vehicle involved
Driver's licence number of each driver
Insurance information for vehicles not insured by ICBC
The following information may also help us process your claim faster:
The name and address of your preferred repair facility if the vehicle is not driveable
Book An Appointment For A Free Estimate in R B S Collision Repairs Ltd.
Police file number (if applicable)
Next Step: Choose The Type of Claim You Want to Report
Vehicle damage
You can report vehicle damage online if you are a:
Registered owner
Principal operator OR
Lessee of a personal vehicle
Types of personal vehicle damage claim include:
Collision
Hit and run
Vandalism, theft, fire and weather
Emergency roadside expenses
If only one piece of glass is damaged and you have no other related vehicle damage, then go directly to an ICBC-approved Glass Express facility.
Otherwise, you will need to call ICBC on the number below. Find out more about glass and windshield claims.
Witnessed a crash, hit and run, vandalism, fire or theft?
You can file a report with us by filling out an online form.
Other Claims, Please Call ICBC
Contacting ICBC (or other private insurance company) is the first step in the process. There are two different numbers to contact: one for claims within BC, and another for Claims outside of BC.
You will need to call us to report your claim if you are:
a passenger, pedestrian or cyclist
an owner or lessee of a commercial vehicle
reporting property damage
What Happens After You Report Your Claim?
Once you've reported a claim online or by phone, you'll receive an email that includes your claim number. An ICBC claims adjuster will review your claim within one business day. If we need more information to process your claim, we'll give you a call.
You can log in to check the details of your claim online at any time.